Tequila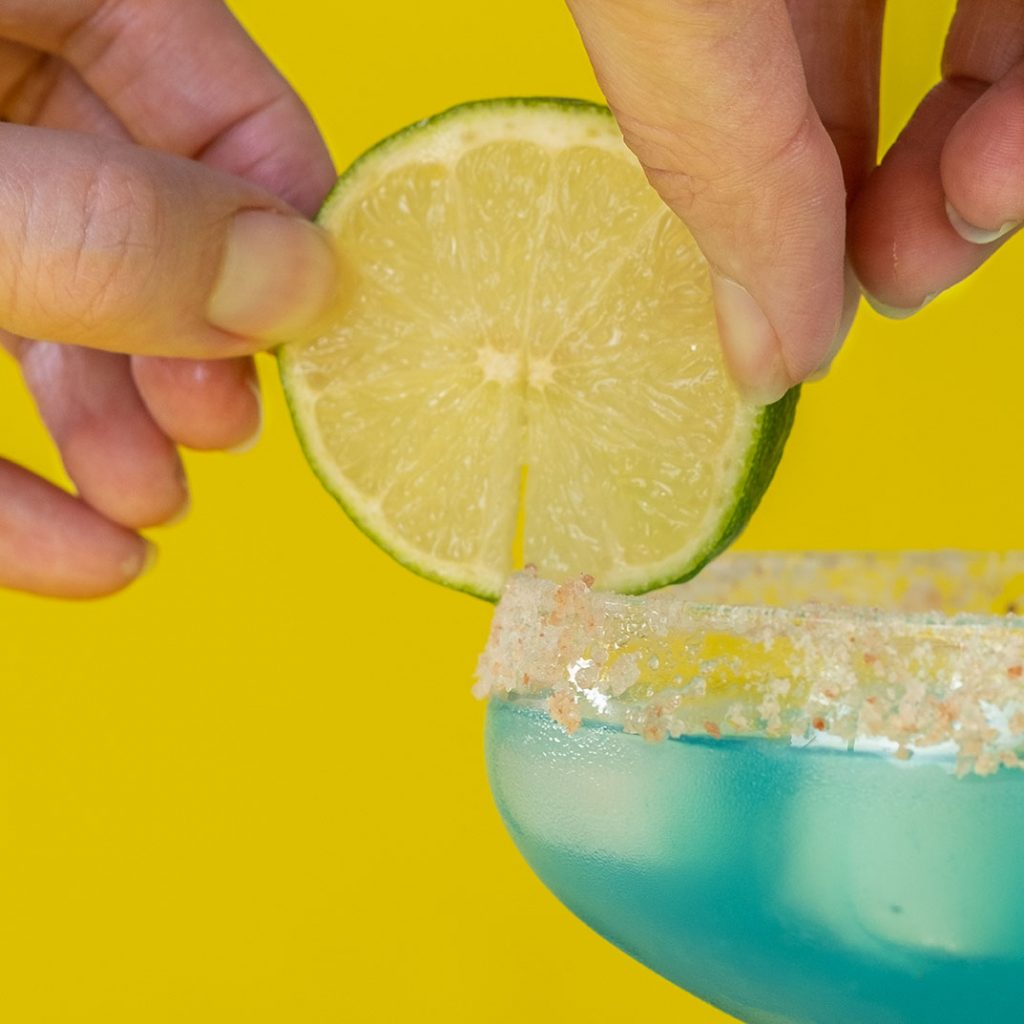 Blue Margarita as a Fresh Spring Drink
Combination of Lime and Blue Curacao
Wherever you search, you'll see that margarita is one of the most popular cocktails of all times in the world. A classic margarita is one of my favourite cocktails by far, too. I'm a Mediterranean person who grew up with lots of citrus fruits. No surprise that I love sour cocktails more than sweet ones and you can have my heart with anything including lemon or lime =) That's why I love this Margarita in blue colour a lot.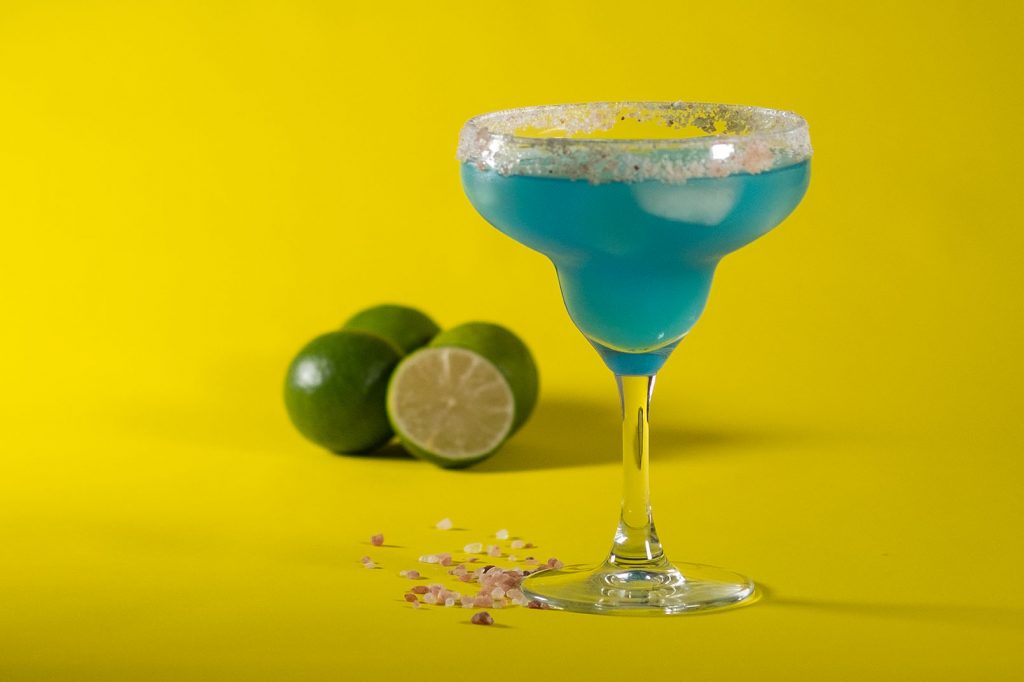 Tequila is the main element in any Margarita recipe you will use. To add some colour and flavour to that delicious drink, I have replaced the Triple Sec with Blue Curacao, which is basically blue coloured of bitter and sweet orange liqueur.
---
Recipe:
This is another recipe you can play with depending on what you like; sour or sweet.
For a sour version of this Blue Margarita, you need:
1,5 parts Tequila
1 part Blue Curacao
1 part fresh Lime Juice
Salt to rim the glass
Lots of ice
Add all ingredients in a shaker, fill with ice, shake and pour into a margarita glass rimmed with salt. I used Himalayan Pink Salt for this one just for the looks. I really can't tell the difference between standard rock salt and Himalayan but I can definitely tell that pink looks much better. Also, instead of fine salt, I like grinding coarse salt that gives different sized grains. Again, just for the looks =)
---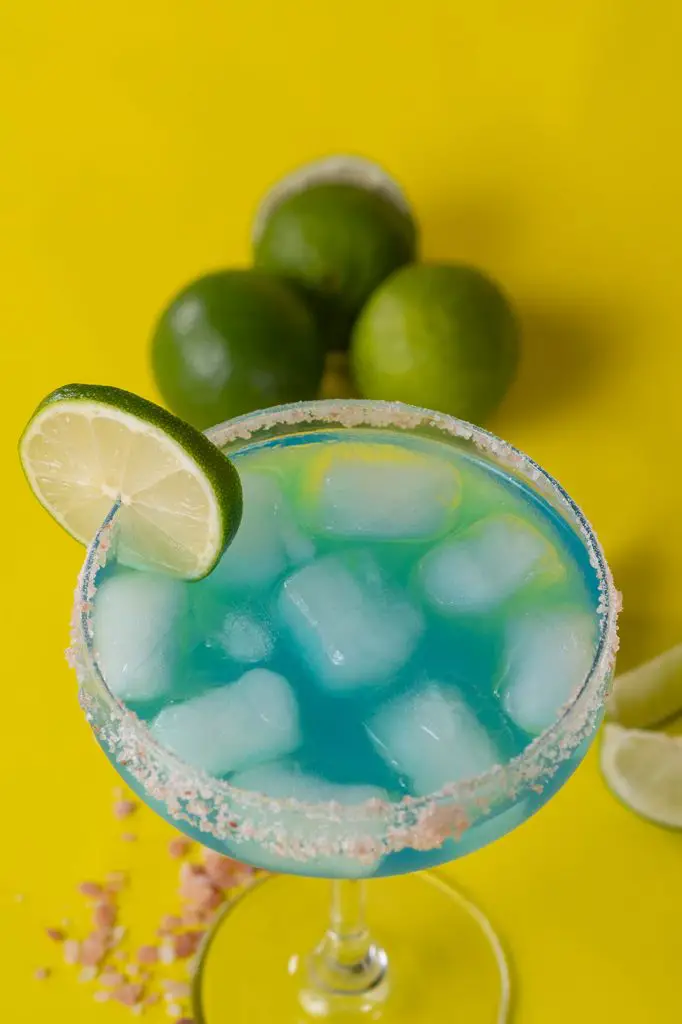 Now, let's make this Blue Margarita little bit sweet:
There are some alternatives to make this Blue Margarita sweet instead of sour:
You can add some Simple Syrup without changing any ratios of the main ingredients, 1/2 parts will give you a nice sweetness.
Decrease the amount of Blue Curacao and Lime Juice to 3/4 parts each (instead of 1 part) and add 1/4 or 1/2 parts of Simple Syrup and helps to reduce the alcohol volume.
---
Important note: Don't forget to cut yourself a nice slice of lime to use as a garnish at the end before squeezing it.
---
I have used Sierra Silver Tequila and Bols Blue Curacao and the sour alternative has a level of 22% alcohol. This may be a bit high for some people. Play with the ratios of the ingredients to discover your favourite taste. Even if you don't like sweet cocktails, adding some sour-sweet mix instead of simple syrup for a bittersweet alternative can meet your taste.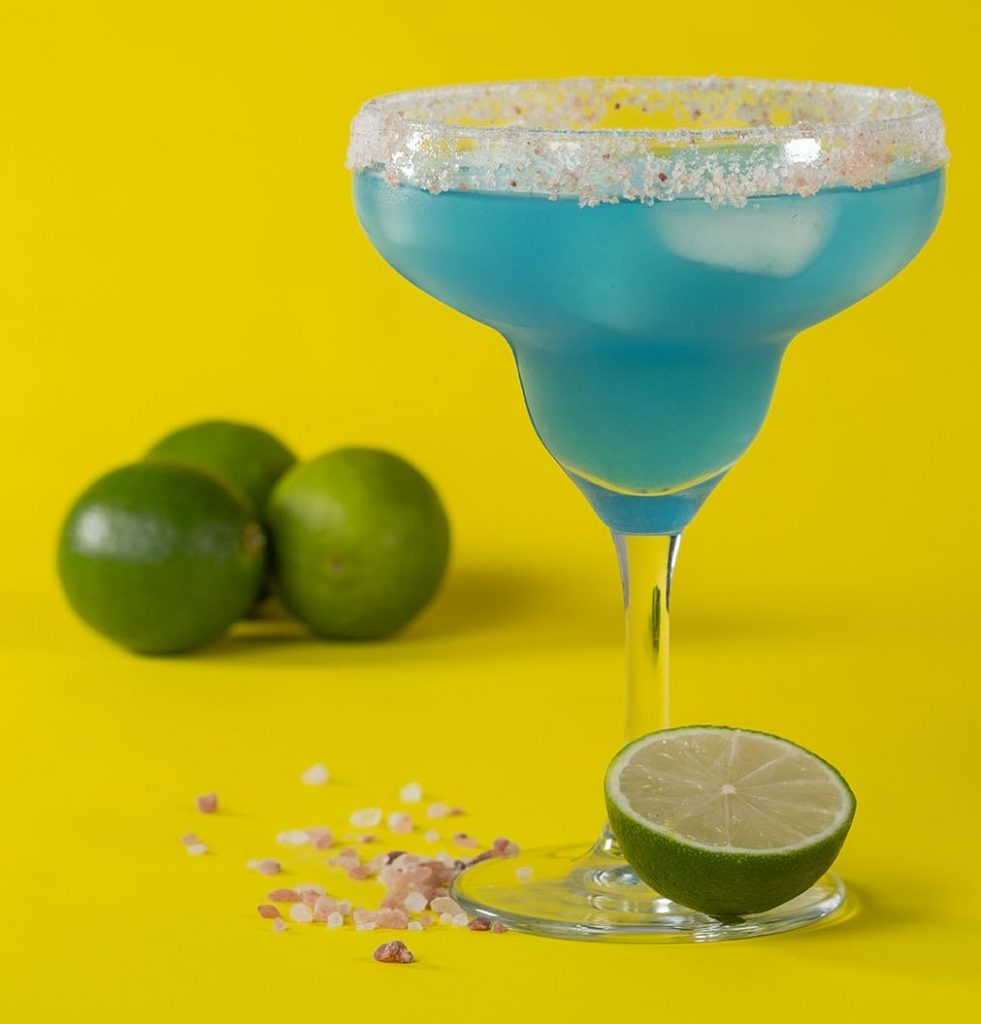 ---
The larger the ice cubes are, the better the result is. Also, don't underestimate the quality of ice while making cocktails. Margaritas are well served on rocks. Both shaking and serving with good quality ice makes a difference in the taste of your drink. Likewise, it makes a huge difference using fresh juice in your cocktails instead of packed ones.
Hope that you'll enjoy this colourful and delicious drink as much as I do. I can't wait for the weathers to warm some more and enjoy our drinks at the parks, soon. Cheers!