Rum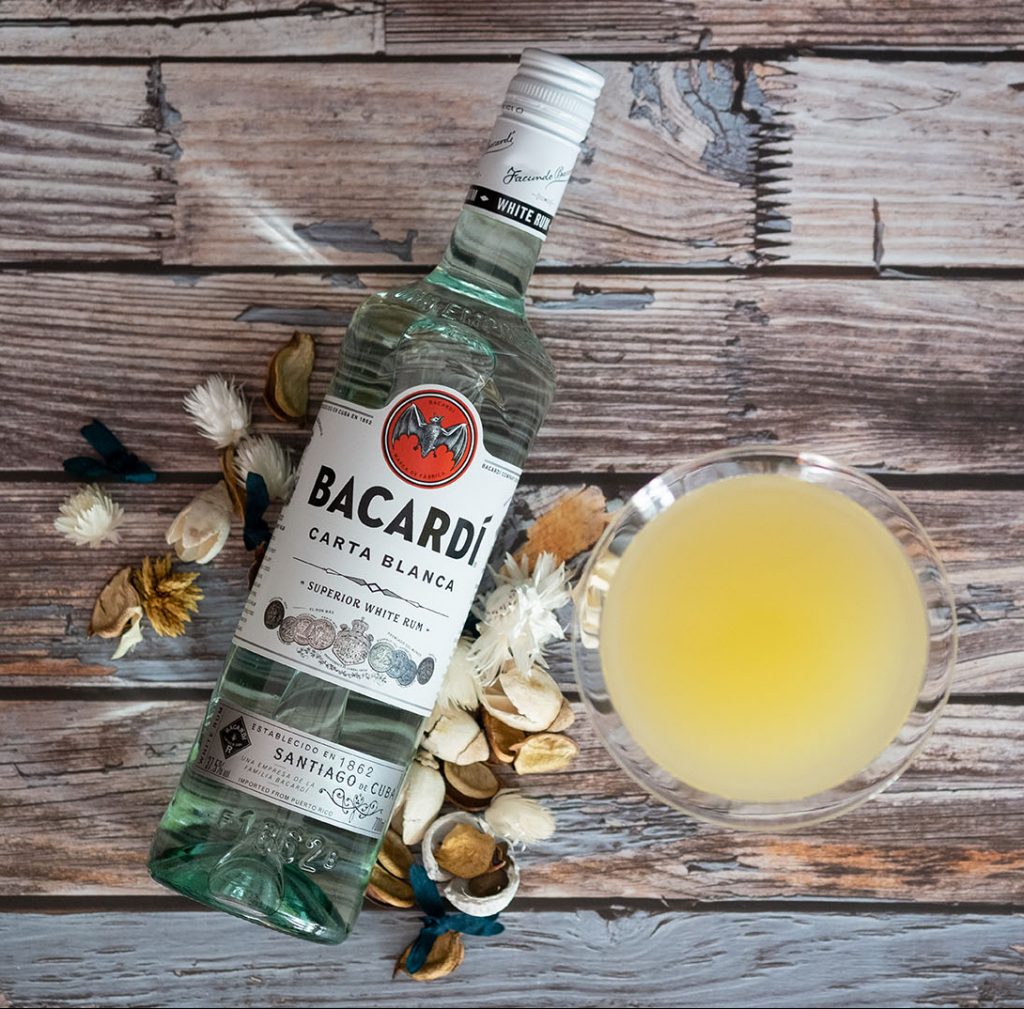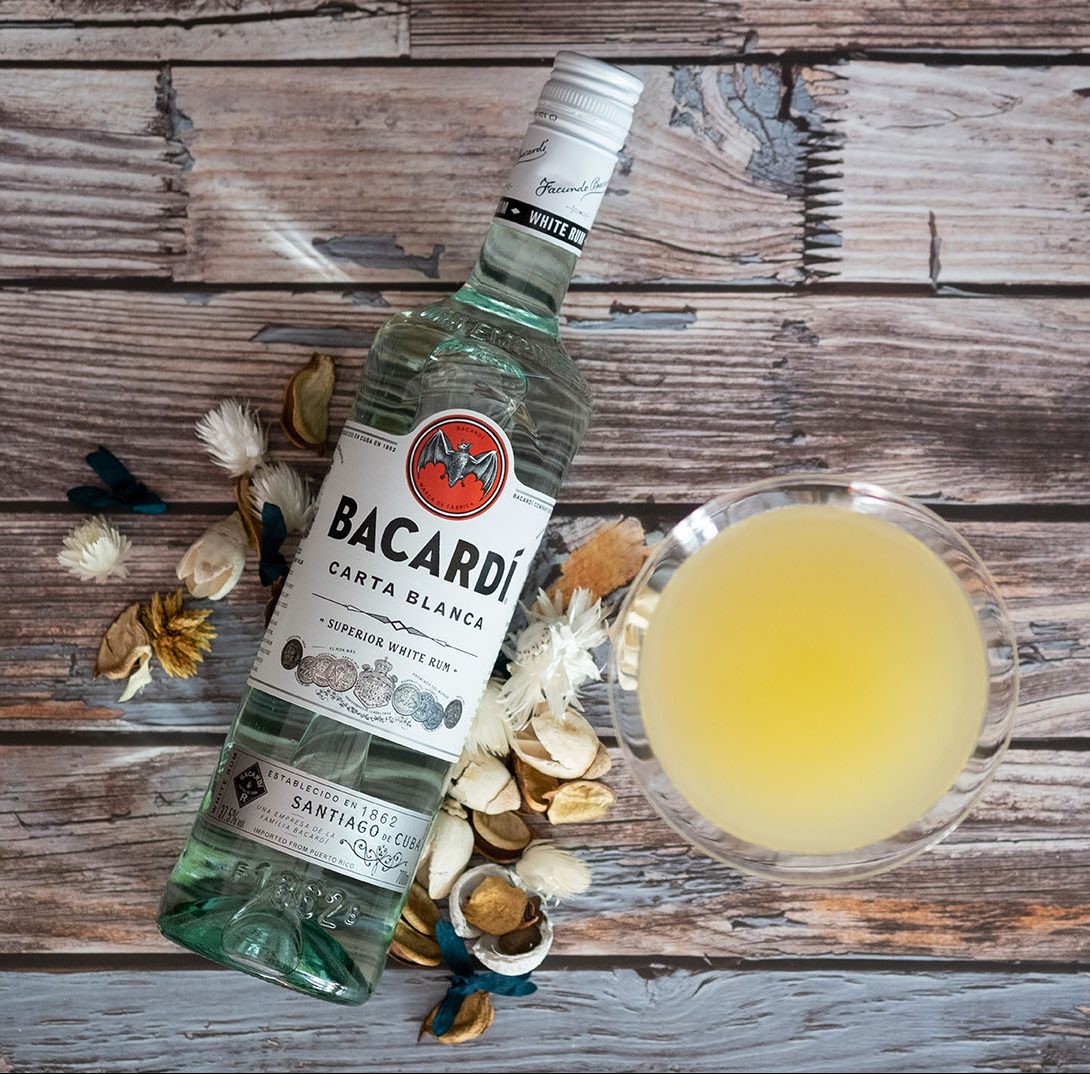 Banana Daiquiri: Easy Recipe with Liqueur and Rum
Another Fruit, Another Daiquiri
Rum might be my second favourite spirit, following Gin so I love a good Daiquiri. If you haven't read my post about Strawberry Daiquiri, go ahead and take a look at it first to learn some details about Daiquiris. And come back to learn how to make a delicious Banana Daiquiri! It's probably easier than you think and it's yummy.
There's no surprise that I prefer cocktails prepared with fresh ingredients and when it comes to a fruit ingredient, I use fresh fruits as much as I can. This recipe does not contain any fresh bananas, it uses Banana Liqueur. With the use of fruit liqueur and syrup (obviously, it's a Daiquiri), you might think that this is a sweet cocktail but hold your thoughts until you try it.
Lemon Juice vs. Lime Juice. Which one to use when?
As a standard, Daiquiris have a citrus fruit juice in the mix. It's always up to you to decide which one to use but in case you're new to making cocktails at home, take a look at the summary comparison I prepared for you below. I hope that it will give you an idea about deciding which one will go better with which other ingredients. And which one you'll like more.
| Lemon | Lime |
| --- | --- |
| Sweeter | More bitter |
| Usually larger, gives more juice per fruit | Usually smaller, gives less juice per fruit |
| Gives yellow colour to the drink | Gives greenish yellow colour to the drink |
| Slightly less acidic | Slightly more acidic |
| Can be stored in the refrigerator or out at room temperature | Recommended to be stored in the refrigerator |
| Contains more Vitamin C | Contains less Vitamin C, but still, it's much! |
A brief Lemon vs Lime table to give you some ideas about their differences.
Keep in mind that this comparison is made between these two fruits. Saying that lemons are sweeter doesn't mean that lemons are sweet, they're one of the sourest fruits you can have. It's just that they have a sweeter sourness than limes, which have more of a bitter sourness.
Both of them are used often in cocktails. They go great with almost anything. I prefer sour cocktails to sweets so these fruits are my favourites. I usually keep almost 10 of each in the refrigerator to make sure that I'm never short on any of them =)
They both are highly nutritious and add great flavours to anything they go into. You can make me have anything with lemon, lime and mint leaves. That's probably why I'm a huge fan of Daiquiris, along with Margaritas.
---
Banana Daiquiri Recipe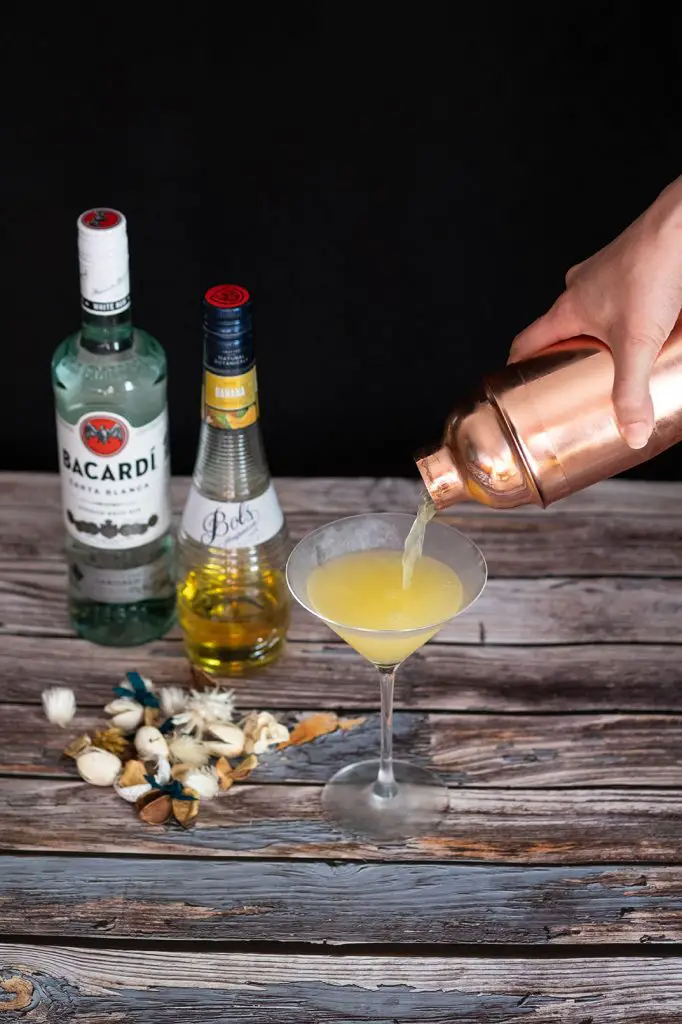 If you had enough information about lemons and limes, let's get to the recipe of this delicious Banana Daiquiri. Here are the ingredients:
2 parts Rum
1/2 part Banana Liqueur
1/4 part Simple Syrup
1 part Lime Juice
1/2 part Pineapple Juice
Put all ingredients in a shaker with lots of ice, shake well until you feel that the outside of the sheker is freezing. Strain into a chilled Martini glass.
---
Banana Daiquiri is easier to make compared to Strawberry Daiquiri which I prefer using fresh fruits to make. This is a shaken mixture so make sure that you shake it well with lots of ice so that you'll get a smooth cocktail. If you want, you can double strain it to get rid of the lime bits or you can add the lime juice by fine straining while adding it into the shaker in the beginning. Other than that, Banana Daiquiri is a mix, shake and pour cocktail.
Alternative Recipe Ideas
Depending on your choice of taste, you can alternate this cocktail by increasing the amount of Simple Syrup and decreasing the amount of Lime Juice. This will give you a sweeter taste. You can also use Orange Juice instead of Pineapple Juice to make it more citrusy. If you want something stronger, try adding some Triple Sec to your mixture. But be careful, the recipe I have given already has 19% alcohol in volume so it really is not a light cocktail, for sure. If I were to add some Triple Sec, I'd decrease the amount of Rum equally =)
---
I hope that you'll enjoy this recipe. I will definitely make more Daiquiris, soon. Are there any others you would like me to try and share with you? Please comment below and share your thoughts. If you like Daiquiris, keep your eyes on my blog and follow me on Instagram at @shakethecolours. Cheers!