Gin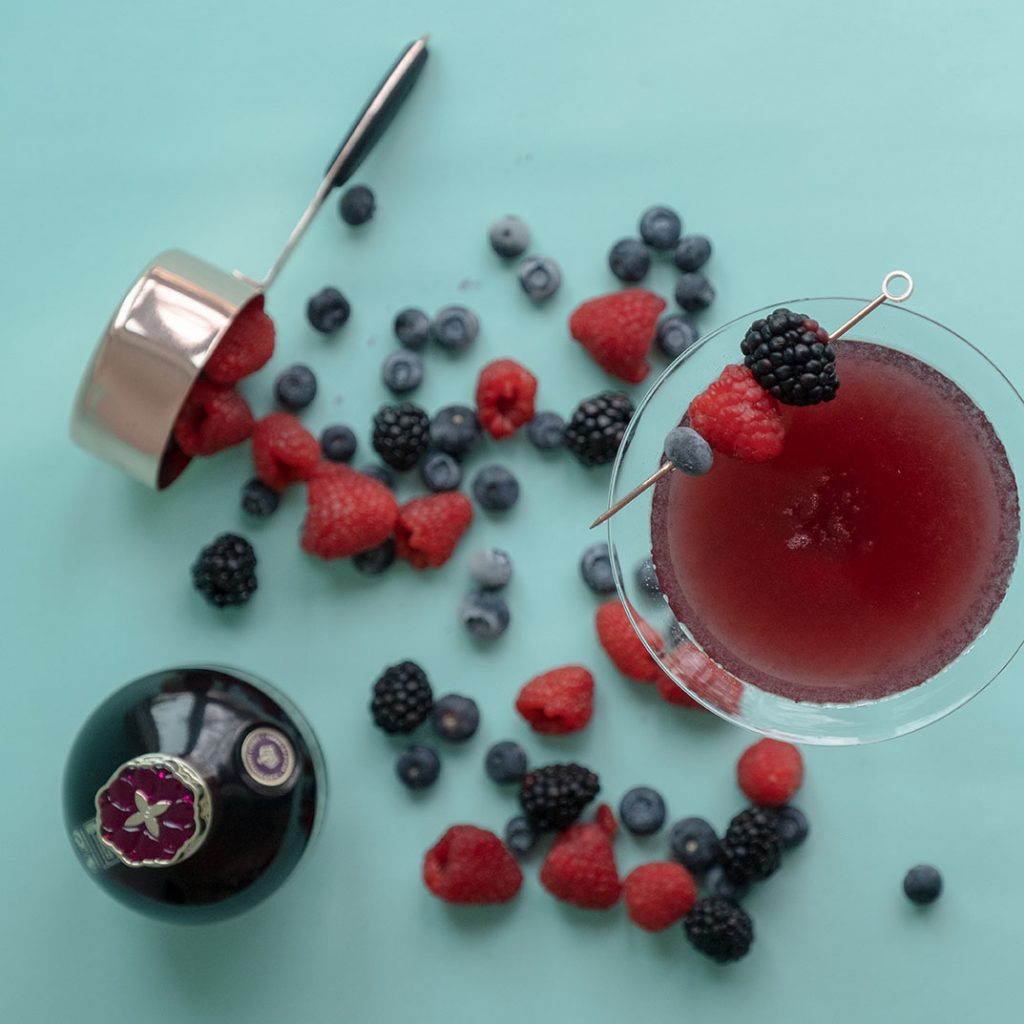 Berries, Chambord Martini and More Berries
A flood of savour
With its tiny, stylish and charming bottle, berry liqueur Chambord quickly became one of my favourite ingredients, especially for martinis. I love the brand, the taste, the looks and the recipes on their website, Chambord Martini being my favourite!
Chambord has a very intense flavour. I'm guessing that not everyone adores it as I do. Some people like sweet cocktails and some like sour. I'm one of those who like both as long as they make me happy =) Now only with their tastes but also making them make me happy. So we can say that it's easy to please me when it comes to cocktails.
---
Chambord Martini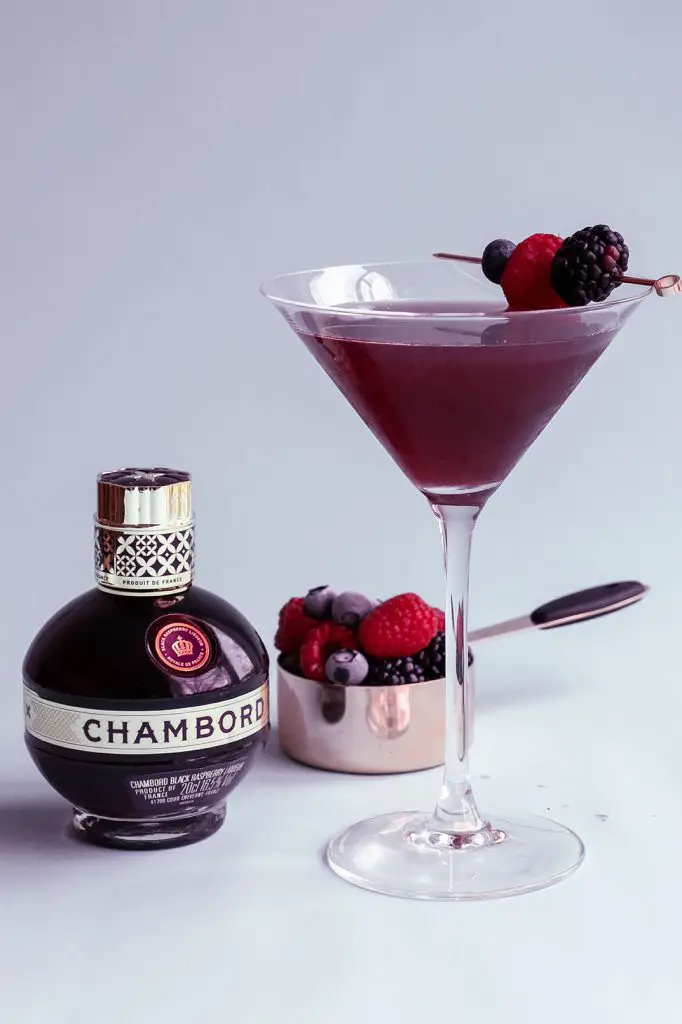 For this delicious cocktail, you need fresh berries. The original recipe on Chambord's website says raspberries, blueberries and blackberries – 2 of each per one serving.
The recipe is easy peasy and fun to make:
1 part Chambord

1 part Vodka

2 of each: Raspberries, Blueberries and Blackberrieswhere 1 part is 25ml. I like to use at least 3 of each per serving, and one of each for garnish.
Here's what I love about martini recipes: I can replace vodka with gin, gin with tequila as I wish! As a gin lover, I prefer making this cocktail with gin rather than vodka.
---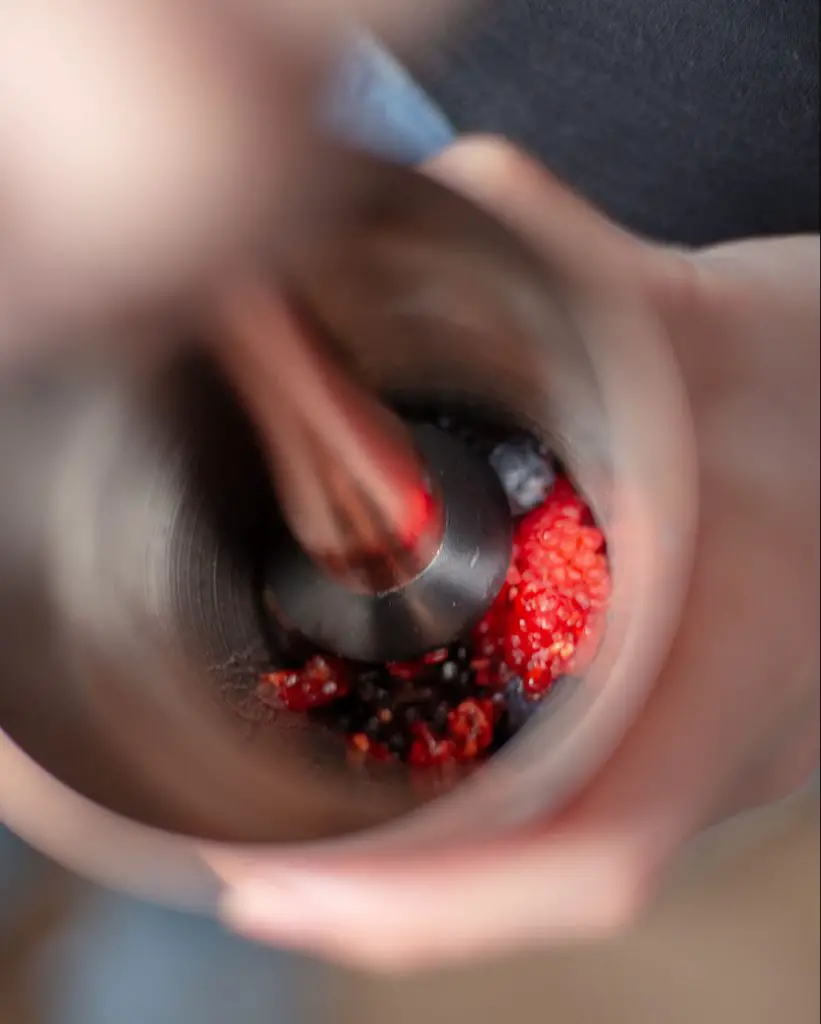 To prepare this delicious drink, first, you crush the berries in the shaker. Then pour in the Chambord and vodka (or gin) and crash the berries some more. Don't go gentle on them, don't muddle them, crash as much as you can!
---
Now it's time to shake! Don't forget to check my tips about shaking your cocktails here! When you think that you've done enough shaking (probably around 15-20 seconds depending on your conditions), use a sieve while pouring your drink in your chilled martini glass. Some people may love the bits of fruits (me =)) but be patient as I will give you my technique about the bits for this delicious Chambord Martini.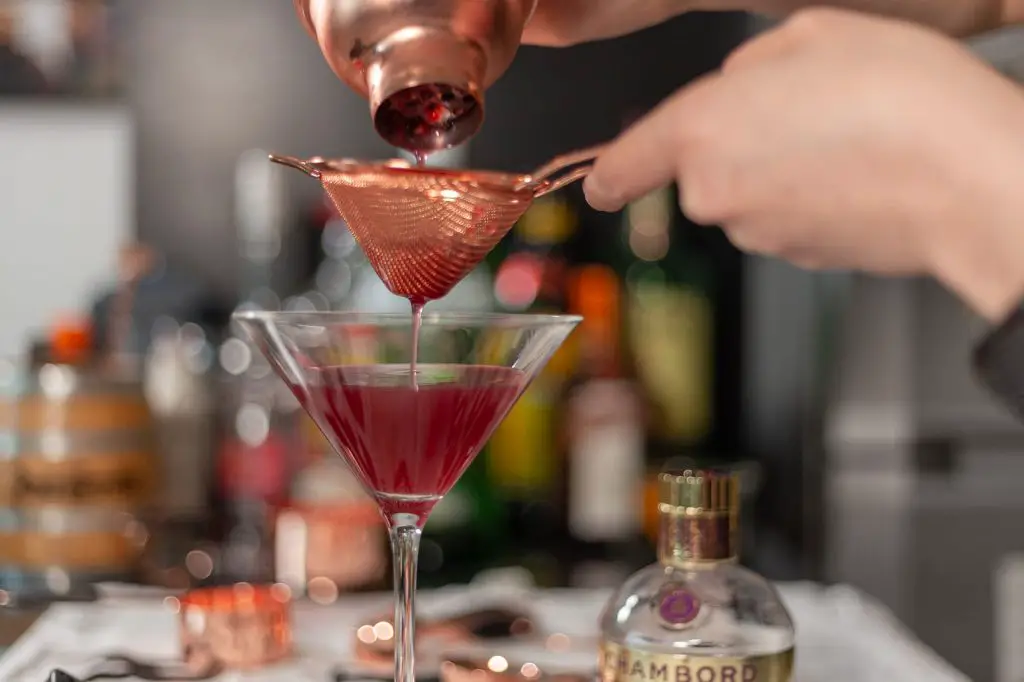 ---
As you can see, when you use a sieve while pouring your cocktail, you get a clear drink. I love fruit bits in my cocktails therefore I decided to add some. Here comes the "more berries" part into the recipe. After garnishing my drink with berries on a stainless steel cocktail pick, I muddled one of each berry again to put them in my glass.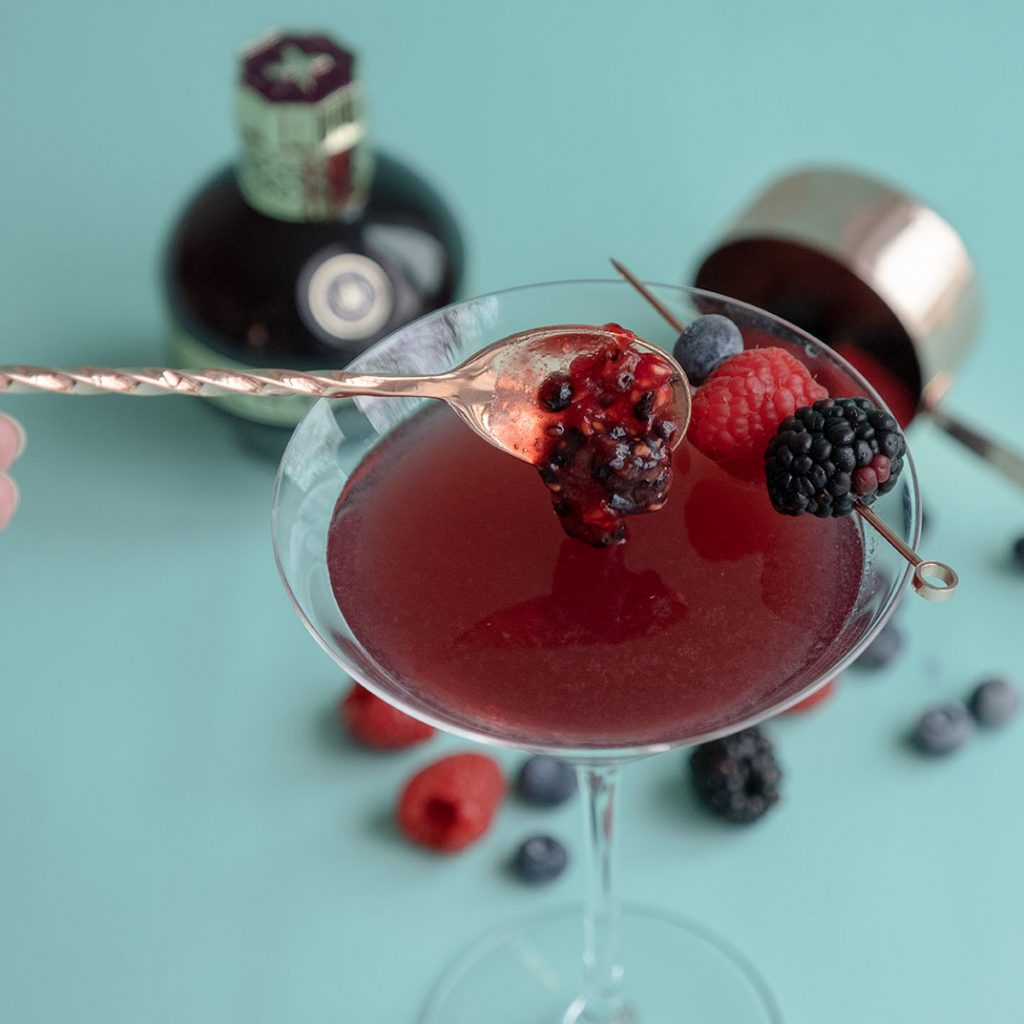 This is one of the cocktails I enjoy the most while making. I'm not sure if it's the berries that give me the joy or the taste of Chambord with its gorgeous bottle but something about this cocktail is definitely special. What do you think of this one? Do you like including fresh fruits in your cocktails? Please let me know your favourites in the comments so that I will try them, too. Don't forget to follow me on Instagram and tag me on your cocktail posts because I'd love to see what you've got =) Cheers!